In our area you can find these beautiful beaches: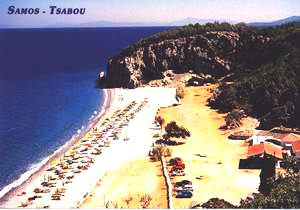 *Tsabou-beach, a large stony beach
only 1200 m. from Villa Kambos.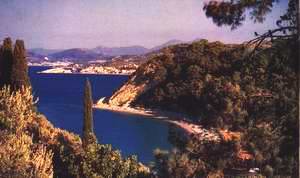 *Tsamadou-beach, a stony beach with the vegetation until the beach.
On a part of the beach nude recreation is allowed.
*Potami-beach, a large beach behind Karlovassi with in the neighbourhood the waterfalls of Potami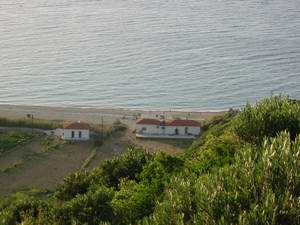 Opposite of Villa Kambos on a distance of 300 m. you can find Kambos-beach, a long stony beach where you still can have a quiet sunbath.